What You Get With Sales Outsourcing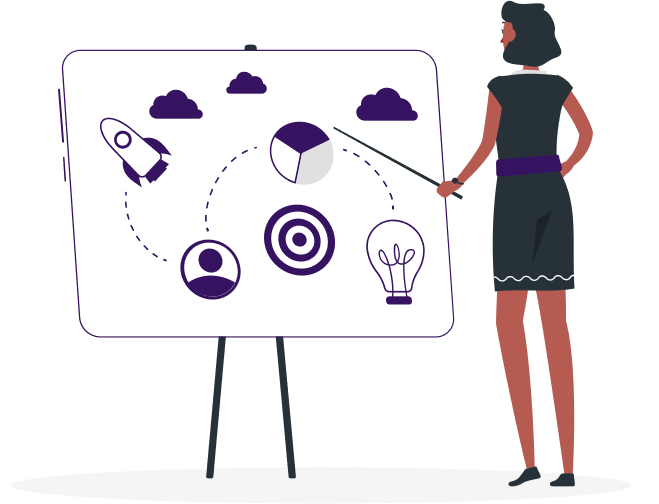 Today's companies often need to build or grow their sales department quickly, and it can become a tremendous task. Sales were once a fairly simple process, but it has become an activity powered by a wide range of technologies and more complex steps. Whether it is to develop new markets, verticals, or territories, B2B companies may want to quickly jump into the fray, leveraging sales outsourcing firms' expertise to grow efficiently.
Take start-ups, for example; they usually don't have the cash flow to acquire fully operational sales talent or the knowledge to master the new technologies needed for these modern operations. In addition, they have not yet acquired the expertise to optimize their process. In short, they generally are slowed down by many challenges and do not always have the ideal resources to solve them.
Sales outsourcing partners like Purple Sales Solutions allow you to climb up the ladder of growth faster by speeding up processes and providing you with the expertise and efficiency you need to reach your goals quickly.
Skillful People
First stop, people. It may seem like a no-brainer, but your team members are probably your most valuable resource. As the saying goes, if you take people out of a factory, they will soon be covered with dust and rust. Now, take the factory away from the people, and you may see them build a brand new one.
Purple Sales Solutions provides you customized teams with skills that match your needs to boost your revenue. They are already trained and have the expertise to target the ideal customer profiles and go after your buyer personas to develop your markets and provide you with promising opportunities. Since their efforts are entirely focused on sales, they can quickly build a pipeline of sales qualified leads that will quickly convert into clients. These salespeople are encouraged and propelled by a team of their peers and a sales culture that rewards and motivates them. These representatives are experts in their field, supported by a team providing them with the tools and knowledge for you to dominate your industry.
Tech Stack
The world of sales has changed dramatically over the past few decades. Those who remember the classic movie Glengarry Glen Ross still have a vision of the salesman in a beige raincoat holding his leads firmly on paper cards, feverishly dialing phone numbers in a public booth, and showing up at prospects' doors at dinner time. Those days are long gone, and it is for the best. In the B2B world especially, much of the work is now automated, and to be successful, you need the right tools.
As in many other fields, it is almost impossible to accomplish anything with a single tool. You need to be familiar with several and use them in a complementary way to get the best results. Whether it's for analytics, sales engagement, or tracking, you need to be up to date with the best current tools and their compatibility. The cost of those licenses can multiply very quickly and become difficult to justify for a start-up trying to sell its product or service by itself. We implement CRM and Sales Engagement platforms, and we build efficient processes for our clients based on their specific needs.
With a sales outsourcing firm like Purple Sales Solutions, your new sales representatives are equipped with the best tools on the market, hand-picked to succeed in selling to your specific industry. You save yourself the research and fixed cost of licensing software. For example, at Purple Sales, we regularly use Salesforce, HubSpot, SalesLoft, and Outreach to engage with your targeted buyer personas and achieve the best conversion rates. And of course, we can adapt to most of the existing tools you might already use.
To learn more about implementing your sales stack with us, click here.
Management
Having your own sales team means you also have to get the management layer to organize the sales efforts and coordinate the strategies. The best salespeople will have difficulty representing your company successfully if they are left on their own. A successful sales team needs continuous training, best practices, guidance, and coaching to support the statement. Your company has a clear vision and targets, and its salespeople need to be pointed in the right direction.
An outsourcing partner handles the sales team for you. They oversee the day-to-day operations, short and long-term deadlines, and the performance of individual salespeople. Instead of worrying about every detail of the process, you can talk regularly with the team's managers, review performance reports, and act accordingly.
For example, at Purple Sales Solutions, we hold weekly meetings with our partners to update them on each development, report on team performance, and receive their comments and feedback.
Start now!
For a growing B2B company, Sales Outsourcing is the ideal fast-track route to boost sales while maintaining your fixed costs. It takes away all the HR tasks, such as hiring, training and performance management. You point to your goals, and a team of qualified salespeople takes care of the rest.
Book a meeting with us to learn more about how Purple Sales Solutions can help you grow through sales outsourcing.