5 Reasons to Outsource Your Sales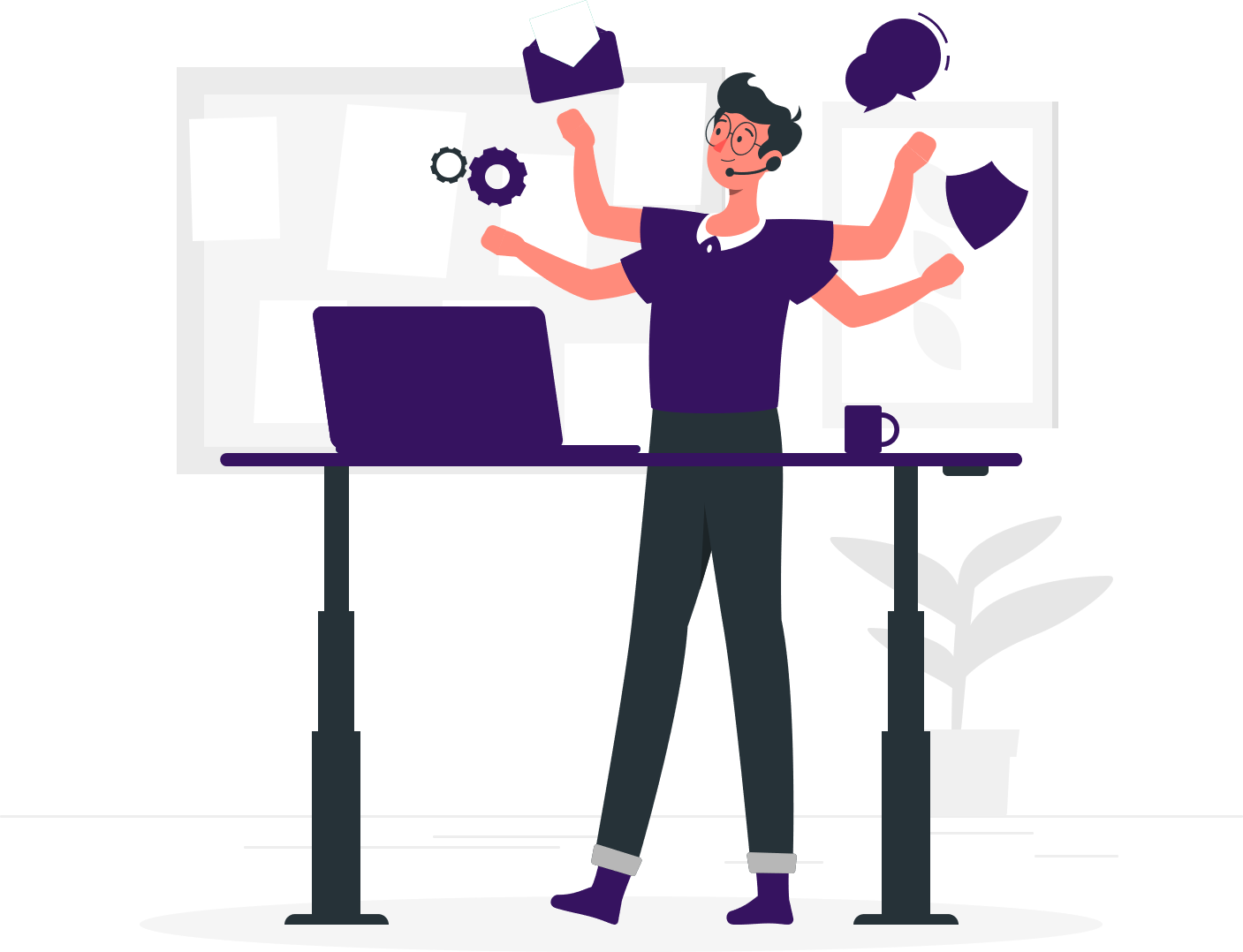 Any B2B tech company with changing needs and a desire to grow should compare the pros and cons of developing their own sales team versus hiring an outsourced firm to drive their sales. This article will provide you with insights to make an informed decision.
But First… What Is It?
Outsourcing your sales team is the act of hiring a growth partner to help you with your sales efforts. An outsourced sales team acts as an integrated part of your business in a white-label fashion. From your client's perspective, they appear to be part of your team and not as an outsourcing firm. They can seamlessly use your company's email addresses and phone numbers to avoid any confusion on your customer's end.
Get Results Right From The Start
One of the main challenges identified with driving a company's growth is how costly and time-consuming it can get. Your typical salesperson will need at least three to nine months to be fully operational, and that is foreseeable only if the right tools and processes are in place.
As a matter of fact, if your company is only getting started, you will need to implement tools, create processes, and go through a lot of trials and errors to identify what works best for you. Also, knowing that the typical salespeople stay in place for an average of 2.5 years, your HR department will be engaging in a continuous cycle of interviewing, onboarding, training, and managing new employees. You can add to that cost a few manager roles to give your sales team a vision and structure.
An outsourced sales team is ready to aim and shoot at your targets right away. No delays for hiring the right people and training them, and a lot fewer upfront costs to do so. You can stop thinking about finding clients and making sales, and focusing on doing what you do best: crafting unique experiences with your offering.
Scale & Improve Based on Your Changing Needs
At some point, your company might face pressing challenges related to the launch of a new product or service. Such a temporary need might drive you to invest in the necessary resources, but capitalizing on such resources at term can be challenging.
Hiring an outsourced sales team is the perfect way to tackle some new challenges that could otherwise overwhelm your existing staff. You can seize the opportunity to leverage their tools and expertise to drive your results.
A sales outsourcing partner will track your results, measure your relevant indicators, and optimize the strategy and techniques as the collaboration goes.
Stronger Sales Culture
If you have an internal sales team, they might need ongoing incentives to give their best. It takes a strong internal sales culture to propel an effective and continuous sales attitude.
With an outsourced team, you only get the cream of the crop. Outsourced firms are results-driven and will not stop before reaching their goals. They are built of highly professional salespeople with one thing in mind: driving more sales!
Decreased Overhead Cost
As mentioned above, finding new employees, hiring them, training them, providing them with resources, and so on all represent an appreciable cost. It would be best if you equipped them with laptops, cell phones, headsets, software licenses… In addition, you must manage and guide them on a day-to-day basis to ensure that they are pursuing the team's vision and goals.
An outsourced sales team is provided to you already trained with the most efficient techniques, equipped with the latest technology, and without the usual management and HR headaches. All you have to do is guide them and provide them with your knowledge and release them towards your buyer personas.
With these cost savings in mind, each new sale represents increased profitability and a much bigger win. Increasing your profits while limiting your headcount growth or resource expenses? It sounds like a winning recipe!
Marketing and Sales Working in Perfect Harmony
An outsourced sales team works in perfect symbiosis with your business. For this collaboration to be seamless, it must be integrated into your existing marketing processes. Your marketing team and the sales team must work together towards the same goals.
You can include key members of your marketing team from the beginning of the collaboration with your outside sales team to establish best practices from the start. Your marketing people will also follow up regularly to ensure that the communication link is not broken and that everyone is working towards the same goal.
Close Deals and Increase Revenue
The right outsourced sales team will help your business build brand awareness, fill up your pipeline and boost sales and conversion. By outsourcing this essential part of your business, you can keep focusing on what you do best: craft an amazing experience for your customers.
To learn more about how Purple Sales can help you grow and increase your revenue,
book a time with us
to chat. If you would like to learn more about sales outsourcing,
read on with
this article
.